We offer amazing pricing on our Softwash Pressure Cleaning Services.
---
Home Power Washing Services
When living in the Northwest, your home can get algae, dirt, grim and moss on the exterior walls, windows, garage doors, driveways, and walkways. Other than making your home look old and run down, it also can harm your exterior finishes. Jazmine Janitorial and our professional soft wash / pressure washing service, we can bring your home's appearance back to a new look and beautiful. Don't hesistate to call us, scheduling your power washing service today, can help save you money and protect your home. Even if you've had your home's exterior cleaned recently, scheduling regular maintenance is like doing an oil change on your vehicle.
Gutter Cleaning Services
Keeping your gutters clean is also another vital part to maintaining a healthy home. Your gutters control the flow of water from your roof and home, but when they become clogged due to leaves, sticks, dirt, and other debris.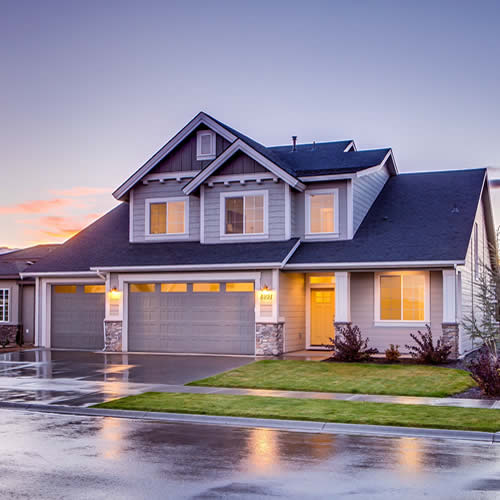 When this happens it prevents water from being directed away from your home and it will begin to overflow and water will run down the side of your home. This can cause water to drain behind your soffits and push the insulation down to the bottom of the wall, it can also begin to wear away the foundation of your home, which can be a very costly fix if not taken care of quickly.
Driveway & Concrete Power Washing Services
Pressure washing is the perfect way to effectively clean your driveway and other concrete surfaces around your home or business. Over time, your concrete surfaces will build up contaminants such as dirt, oil, grease, mold, and mildew. Concrete is extremely porous and acts like a sponge and absorbs many different contaminants which will slowly damage your concrete. Not only that, but your concrete can actually become slippery when it is built up with contaminants. With our professional pressure washing services we can minimize slip hazards and restore your concrete to its former glory and full health.